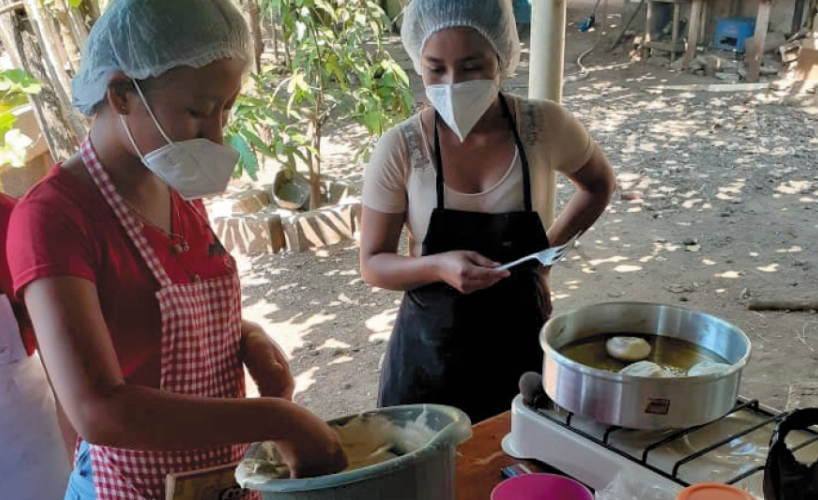 Collaborating to Eradicate Child Labor
Promoting sustainable economic development and mitigating child labor through education.
Child labor is still present in society and according to the United Nations Children's Fund (UNICEF), more than 160 million children in the world are exploited. In Guatemala alone, 26 percent of all children aged five to 17 are engaged in child labor. In many cases, a lack of secondary public schools is at the root of the issue.
In 2014, Eliminating Child Labour in Tobacco (ECLT) launched its Education and Employability for Adolescents Workers in Agriculture (EEMPATA) program in the tobacco-growing area of La Maquina, Guatemala. La Maquina has one of the highest poverty rates in the country and 50 percent of children worked in agriculture at the onset of the program.
The program's purpose is to offer students a curriculum aimed at helping them graduate with applicable skills needed to secure work opportunities. When executed in a strategic and inclusive manner, job skills training can be an essential tool to address child labor and promote sustainable economic development in rural areas.
The program created a curriculum model that offers vocational training and internship opportunities. The model is constantly adapted to the needs of area businesses, giving students enrolled in the program the highest likelihood of securing a job following graduation.
Between 2014 and March 2022, approximately 1,126 children received education support as part of the program and ECLT reported a 97.5 percent increase in school enrollment rates. Additionally, an approximate 285,686 adults were reached during that same time period with awareness about child labor and the benefits of education. Between 2018 and March 2023, 14 organizations and companies, including area banks, renewable energy companies and government offices, have provided internships and 57 students have successfully completed paid internships.