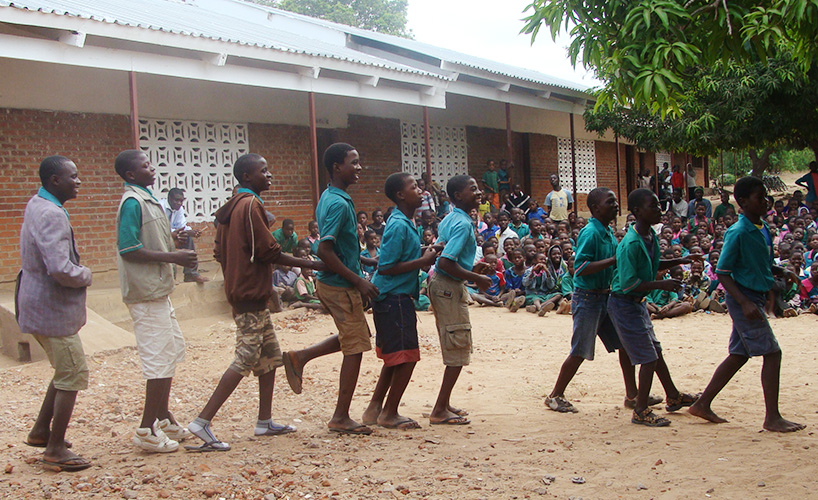 Reducing child labor incident rates by 50% through community engagement in Malawi
When addressing challenging issues such as child labor, the development of long-term, sustainable solutions is no easy task. That's why, in Malawi, Pyxus' leaf business, Alliance One International, has closely integrated community leaders into the implementation of its Agricultural Labor Practices program. Since the implementation of these programs in 2015, the incident rate of child labor identified and corrected on AOI contracted farms in Malawi has been reduced by over 50% from its highest level in 2016 (3.32%) to what it was during the 2018 crop (1.64%).
In 2017, the local team started establishing "Mother Groups" in communities where the company contracts crops. The participation of women in these areas is essential as they take a major role in defining the greatest needs of families, including education and wellbeing, and therefore are an influential demographic group that could greatly influence ALP awareness and adherence in the communities.
The women in these groups are encouraged to work together to address child labor issues and gain a deeper understanding of child labor laws. Alliance One provides training to group members to help them learn how to monitor for child labor instances and how to drive compliance with the law.
Prior to the establishment of Mother Groups, Alliance One began building Community ALP Committees in Malawi. These groups involved local community leaders to contribute to the evolution and implementation of the ALP program. They were key in providing Alliance One with valuable information that could help with the identification of root causes of child labor and the development of sustainable solutions.
The protection of human rights in our direct and indirect operations is a high priority for Pyxus. As an agricultural company, we recognize that farmworkers in particular are at a high risk for human rights abuses.