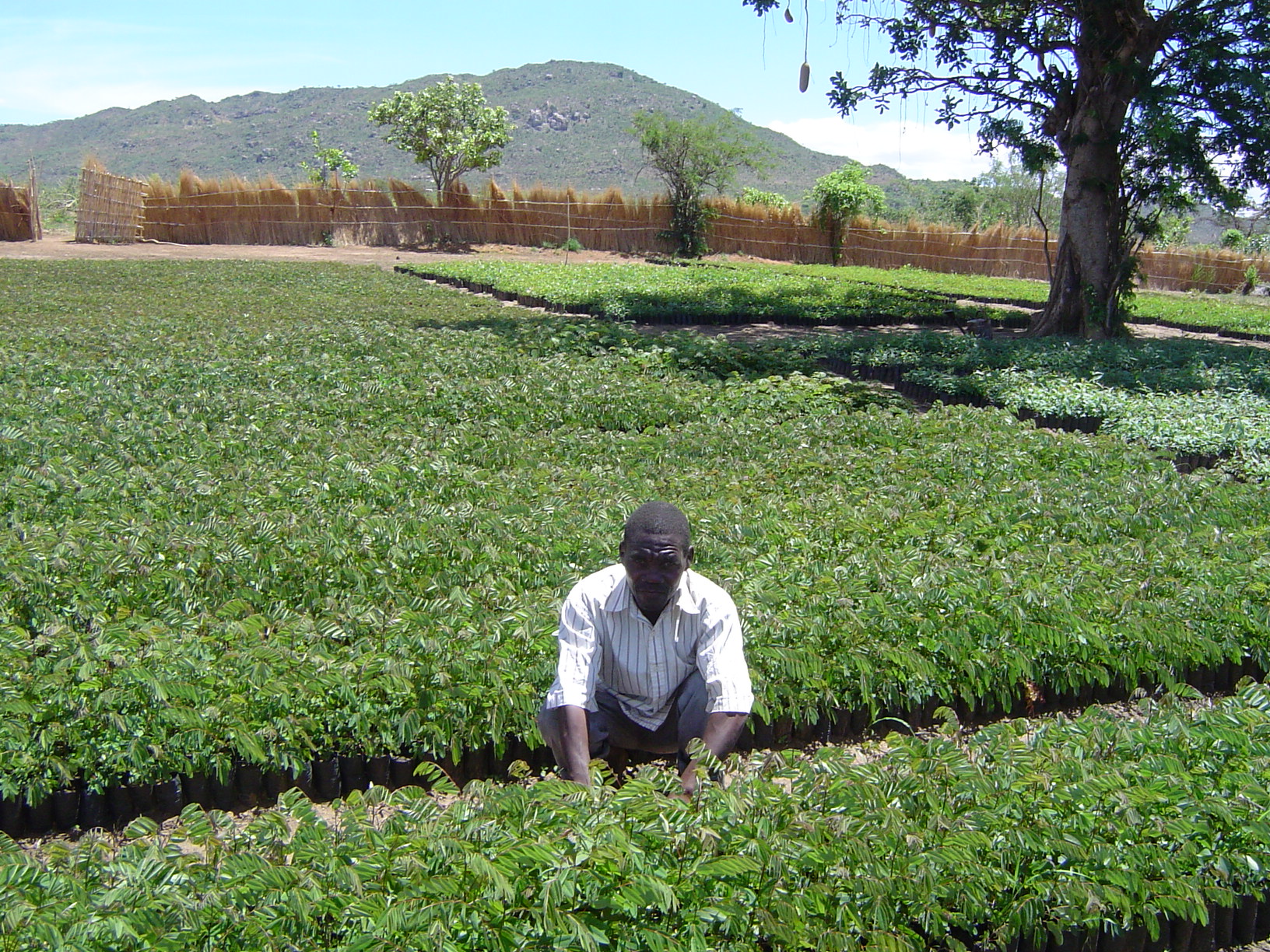 Growing the Solution
Working with farmers to create a sustainable wood supply and mitigate deforestation in Tanzania.
According to Global Forest Watch, in 2010, Tanzania had 24.7Mha of natural forest extending over 26 percent of its land area. In 2021, it lost 165kha of natural forest – the equivalent of 59.9 MTCO2. This loss includes deforestation linked to tobacco production.
To address this issue, Tanzania's Tobacco Council, with input from our Company and other industry stakeholders, put in place a policy requiring growers to plant 500 trees per ha of tobacco grown each year. The policy was enacted prior to the 2020-2021 growing season with the goal of creating a sustainable wood resource that meets the needs of Tanzania's tobacco industry, thus preventing further deforestation.
Acknowledging the new requirement would add to a smallholder farmer's preseason costs and resources, our Company instituted a bridge fund, selected and ordered native tree seeds and appropriate inputs, and identified tree nursery management companies to raise the seedlings. The trees were then planted on land provided by cooperatives and farmers.
During the program's first year, 4.959 million tree seedlings were distributed by our Company to contracted farmers. An independent survival assessment, which took place approximately six months after transplanting, revealed an 81 percent survival rate. It is anticipated that 65 percent of the trees planted in the program's first year will reach maturity in 2028. This would equate to 84 percent of the volume of wood used to cure the 2021 crop and has the potential to significantly reduce the amount of wood that is unsustainably sourced.
By working with farmers to mitigate deforestation, we are able to magnify the potential positive outcomes consistent with our goals to achieve zero net deforestation by 2030.